This is the first in an occasional series of guest articles written by people engaged in the construction of the new East Span. This installment was written by Mark Ronayne, KFM Project Engineer/Pier Superintendent.
---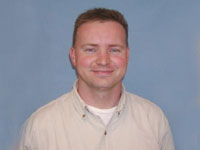 I was recently asked to write down my thoughts on what it is like to be an engineer on the Skyway section of the Bay Bridge East Span replacement project. To start off, I must admit that it is always a challenge to get an engineer to write, given the vast amount of English prerequisites that are required to get an engineering degree. Secondly, it is even a greater challenge for someone to read an article that an engineer writes. Therefore, out of respect for the readers, I will keep the article short and technical words to a minimum.
I had been with Kiewit Pacific Co. (one partner of the joint venture known as KFM) as an engineer/superintendent for a little over eight years prior to coming to work on this project in January. From January to August, I worked as the project engineer for KFM (Kiewit/FCI/Manson, a joint venture). In that role my job included a number of organizational duties relating to:
What are we building (what are the requirements)?
Who is doing what?
When is this project supposed to be completed?
Where are we going to set up our offices/yard?
How are we going to coordinate the work?
How are we going to set up an organization to handle the above questions?
Seems simple enough, doesn't it?
Without getting too much into the details, most of the time that I spent during my first seven months on this project was trying to get my arms around these issues. Resolving the first issue (what are we building?) required us to list out all the pertinent documents and submittal requirements related to the project in order to understand the magnitude of the contract.
The second issue (who is doing what?) is a matter of figuring out who is going to take care of what aspects of the work within our organization, which will number up to 110 supervisors and staff people at its peak. Also related to this issue is trying to coordinate the numerous subcontractors and suppliers and get them involved in the planning process. Some of these companies will not be doing any work for a couple of years - which leads into the next issue.
The project schedule has been an ongoing process in trying to incorporate our understanding of the work onto a bar graph that extends out into the summer of 2006. The schedule consists of over one thousand activities that are required to complete the project -- one of which was setting up our yard / office.
After a few months of searching and negotiating by Caltrans with the City of Oakland, we were able to relocate onto waterfront property formerly belonging to the U.S. Army near the east end of the Bay Bridge. I was tasked with helping to set up a 24,000 square-foot office for KFM as well as helping Caltrans set up their offices.
Before our offices were even set up, I was also involved in trying to figure out an efficient system to coordinate both the work and project issues with Caltrans as well as our subcontractors and suppliers. Communication and documentation are essential to our coordination efforts. It is a challenge to account for all of the ongoing changes that are related to the project and to keep everyone abreast of the changes.
There are a number of external and internal correspondences that must be tracked that the average person probably is not aware of - these include e-mails, phone conversations, meetings, faxes, letters, notes, daily diaries and memos that are documented and transferred in vast numbers on a daily basis.
While it is impossible to accurately track and assimilate every piece of correspondence between KFM and other parties involved on this project, it was one of my goals to help set up database to efficiently keep track of the more important project issues that were being dealt with so that we know how to best manage the project. To this day, this issue continues to be quite an effort with two fulltime people on our staff who are dedicated to making this happen. These individuals work diligently behind the scenes and are rarely recognized for their efforts - so I wish to recognize Nicole Hunter and Mike Miko in this article.
Finally, we are faced with the ongoing issue of organizing our team so we are ready to effectively plan and manage the construction of the project. We have gone through a number of changes in how we have structured the staffing on this project. To some extent we were able to forecast the involvement of various individuals needed for the project. However, as both the project demands and the interests of the project staff evolve, the organization structure must change. The real challenge in coping with these changes is to maintain consistency within the organization. This challenge is met through maintaining an experienced management staff and extensively training less experienced staff members.
One of the organizational changes that were made involved my position. In August, I left my project engineering duties and took on work as a pier engineer. This position presents a different set of challenges. The main difference between my current position and the project engineering position is that I am more involved in planning out details associated with constructing 28 massive piers in the Bay - some as tall as 120 feet. There are many things that I must consider in my planning efforts - keeping in mind that safety, quality and productivity are of utmost importance. The most enjoyable aspect of the planning process for me is the inter-mix of fresh, creative ideas with past construction experience. I have found that sometimes an old dog can be taught new tricks. With this in mind, I better end this article now before I get bit by the old dog next door!
November, 2002.

In Their Own Words / Archives
---
KFM engineer Mark Ronayne writes about working on the early stages of the Skyway project. November, 2002.
KFM's Brawn Lausen on the Skyway section's Italian connection. December, 2002.
General Construction Company Engineer Veronica Moczygemba talks about the foundation work. January, 2003.