Project: Skyway prime contractor
To see more, visit
People of KFM Photo Gallery
KFM is a joint venture partnership of three construction giants: Kiewit Pacific of Vancouver, WA; FCI Constructors Northern Division of San Jose; and Manson Construction Company of Seattle.
Kiewit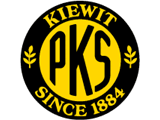 Founded in 1884, Kiewit is the seventh-largest construction and mining company in America, with more than 30 offices in the United States and Canada. Kiewit Pacific Co. is located in Vancouver, WA.
In addition to the Skyway portion of the new East Span, Kiewit's many recent projects have included the 16.3-mile I-15 corridor reconstruction in Salt Lake City, the 2.6-mile Whittier Access Tunnel conversion from rail to rail/auto in Portage, Ak., and the I-25 southeast corridor project in Denver, at $1.2 billion the largest transportation contract awarded in Colorado history.
To learn more, visit
Kiewit Website
Ranked by Fortune magazine as one of America's Most Admired Companies, Kiewit has a core staff of more than 4,500 salaried and hourly employees, and more than 10,000 craft workers. Most of the company's top managers have been with Kiewit for an average of 18 years.
In addition, Kiewit is one of the largest employee-owned firms in the nation and is noted for its broad-based stock ownership, with over 1,500 U.S. and Canadian employee-shareholders. Nearly all construction projects are staffed by one or more owners of the company.
In 2000, Bruce Grewcock was elected President and Chief Operating Officer. Ken Stinson is Chairman and CEO.
FCI Constructors
FCI Constructors is a subsidiary of Flatiron Construction Corp. Flatiron traces its roots back to 1947, when founders named the company after the unique rock formations near Boulder, Colorado. Flatiron has grown from a small construction company in Colorado to a nationally recognized firm by providing opportunities for local management to innovate and use their entrepreneurial spirit to look for new ways to deliver projects to clients.
To learn more, visit
Flatiron Construction Corp. Website
Flatiron, a Royal BAM Group company, is a family of companies specializing in transportation and heavy civil construction projects both on a national scale and in local districts in North America. Its experience encompasses major bridge and highway projects, toll roads and bridges, light rail transit, tunnels, and other transportation and infrastructure projects. Flatiron is consistently ranked among the top bridge and highway builders in North America.
Flatiron expanded its business operations to California in 1991, establishing FCI Constructors in Southern California. FCI North began in 1997 when FCI Constructors expanded its market again to include the Northern California sector.
FCI North recently completed the new Carquinez Suspension Bridge, the nation's first major new suspension bridge to be built in 35 years, and was just awarded the $177 million contract to construct the last two marine foundations for the San Francisco-Oakland Bay Bridge.
In addition to the East Span project, the company has worked on a number of high-profile projects in the San Francisco Bay Area, including reconstructing the California 85/87 interchange in San Jose, Sacramento's 7th Street Extension and the I-580/I-680 interchange in Pleasanton.
Manson Construction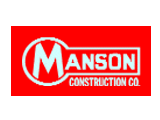 Founded in 1905 by Swedish immigrant Peter Manson, the Manson Construction Company of Seattle is one of the largest dredging and waterfront construction companies in the U.S.
Over the years, Manson's construction and engineering crews have developed an impressive reputation for dredging harbors and building bridges, marinas, piers, breakwaters, sewer outfalls and other waterfront and waterborne structures.
To learn more, visit
Manson Construction Website
For example, Manson built the $71 million Pier T Marine Terminal in Long Beach, three-phase joint venture that entailed the dredging of 3.4 million cubic yards of material with clamshell and hydraulic dredges and the installation of 1,588 solid octagonal concrete pilings with construction of a 2,379' x 110' reinforced cast-in-place concrete wharf.
In 1989, as part of a $56 million joint venture project, Manson went to work for the U.S. Navy constructing the Home Port Facility in Everett, Washington. Manson dredged one million cubic yards of material before driving 1,700 concrete piles for the new piers. This project also included installing three floating caissons to be used as electrical vaults.
Manson also built bridges over Alaska's Yukon and Sag Rivers, the Columbia River in Washington and the Yakima River in Richland.
Examples of Manson-built bridges include: Alaska's Yukon and Sag Rivers, in Washington State, spanning the Columbia River at Vantage and the Yakima River in Richland.
Manson is headquartered in Seattle with offices in Richmond and Long Beach.