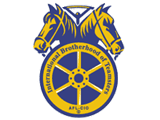 The International Brotherhood of Teamsters, with 1.4 million members, is one of the largest labor unions in the world. It is also the most diverse union in the U.S. Although truck drivers are most commonly associated with the Teamsters, the union represents workers from airline pilots to zookeepers. One out of every ten union members in America is a Teamster.
To learn more, visit
International Brotherhood of Teamsters Website
On the East Span project, Teamsters will be engaged in delivering materials, operating watering trucks and other work.
There are 521 Teamsters local unions across North America.